Teen Coin GIFs and MEMEs Bounty Rules
The contest is now over.  We will have new contest on November 15. Stay tuned for more details.
The winner of the contest was:
Twitter Retweet:   (10,000 TEEN)  — Retweet 5 Favorite Gifs from Teen Coin Twitter Feed and complete form.
Meme or Gif Creation (Oct.31 closes):
You get 10,000 TEEN COIN per .gif  (max of 5 submissions)
You get 5,000 TEEN COIN per Meme (max of 5 submissions)
Use  #teencoin hashtag when posting Gifs or Memes on Twitter, then complete the form in step 2.
 Retweet the Pinned Tweet and some of your favorite .gifs, memes, or screenshots (must make a total of 5 retweets) for 10,000 TEEN (on Twitter) to receive airdrop (CLICK HERE FOR AIRDROP FORM). 
Gifs are small videos like this: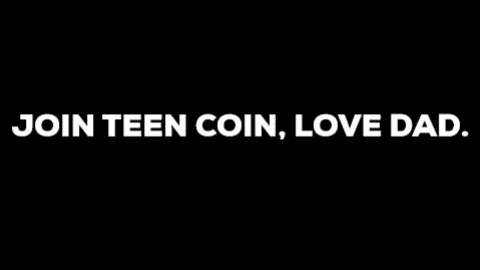 MEMES are just images with writing on them (like this):
How to make a Gif or a MeMe?
Very easy, just google it.  Now get started and earn some coins.  Coins will be sent to your Teen Coin Wallet.